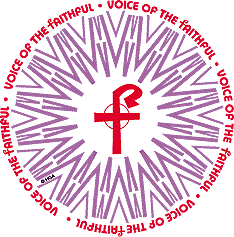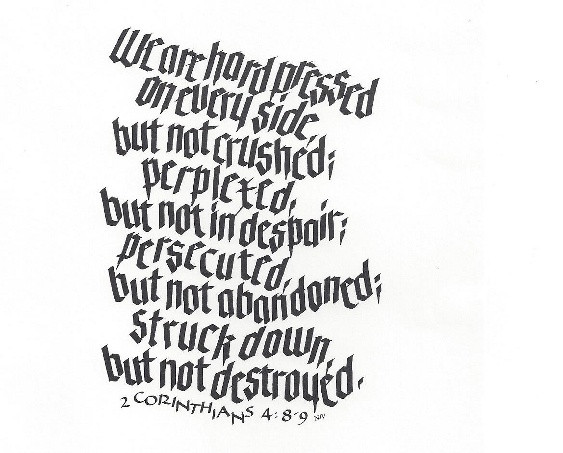 Coastal Delmarva VOTF

Coastal Delmarva Voice of the Faithful
http://votf-cd.org/ and http://voicefaithful.wordpress.com/

Mission: To provide a prayerful voice, attentive to the Spirit, through
which the faithful can actively participate in the governance
and the guidance of the Catholic Church

Goals: 1. To support those who have been abused
2. To support priests of integrity
3. To shape structural change within the Church


Agenda
September 12, 2017


" Welcome

" Opening Prayer

" Treasury Report

" Thank You to Eleanor LeGates

" St. Ann's Parish Evangelization Program: "The Journey/El Camino"

" Affiliate Meeting Schedule for 2017-2018
o November 14 December 12
o March 13 April 14

" Program: "We Carry On" - Current VOTF Campaigns

" Closing Prayer

"Never give up. The Spirit speaks through you…Please carry on."
Rev. Donald Cozzens


______________________________________________________________


BLESSED ARE YOU WHO BEAR THE LIGHT

Blessed are you
who bear the light
in unbearable times,
who testify
to its endurance
amid the unendurable,
who bear witness
to its persistence
when everything seems
in shadow
and grief.

Blessed are you
in whom
the light lives,
in whom
the brightness blazes-
your heart
a chapel,
an altar where
in the deepest night
can be seen
the fire that
shines forth in you
in unaccountable faith,
in stubborn hope,
in love that illumines
every broken thing
it finds.

~ from Circle of Grace by Jan Richardson




We Carry On






Coastal Delmarva Voice of the Faithful
September 12, 2107




Invitation to Prayer

Leader: In the name of God, Source of All Being, Eternal Word,
and Holy Spirit

All: Amen.

Leader: May the grace and peace of the Lord always be with you.

All: And also with you

Leader: God, your light has shone in our hearts through Jesus,
hope of the world. With faith in you pray:

All: Most high God, receive our prayer.

Leader: We are the Church; we are the body of Christ.
As Voice of the Faithful we pray for all our sisters and
brothers in faith, for all victims of clergy sexual abuse,
and for all who minister in the name of Christ, especially
our priests and bishops.

All: Move us to accept the challenges of reform that are demanded
by today's injustices. Help us to be agents of your healing as we
struggle to become the Spirit-filled church we are called to be.
Lead us to holy action in building up your reign. Amen.

Scripture Reading: 2 Corinthians 4: 1-2, 5-11

Therefore, since through God's mercy we have this ministry, we do not lose
heart. Rather, we have renounced secret and shameful ways; we do not use
deception, nor do we distort the word of God. On the contrary, by setting forth
the truth plainly we commend ourselves to everyone's conscience in the sight
of God. For what we preach is not ourselves, but Jesus Christ as Lord, and
ourselves as your servants for Jesus' sake. For God, who said, "Let light shine
out of darkness," made his light shine in our hearts to give us the light of the
knowledge of God's glory displayed in the face of Christ. But we have this
treasure in jars of clay to show that this all-surpassing power is from God and
not from us. We are hard pressed on every side, but not crushed; perplexed,
but not in despair; persecuted, but not abandoned; struck down, but not
destroyed. We always carry around in our body the death of Jesus, so that
the life of Jesus may also be revealed in our body. For we who are alive are
always being given over to death for Jesus' sake, so that his life may also be
revealed in our mortal body.

Shared Reflection:

What is your reaction to this Scripture passage?
What thoughts surface for you?

Sung Response: "We Will Rise Again"

1. Like a shepherd I will feed you; I will gather you with care.
I will lead you and hold you close to my heart.

Refrain:
We will run and not grow weary, for our God will be our
strength, and we will fly like the eagle, we will rise again.

2. I am strength to the weary, to the weak I am new life.
Though the young may grow weary; I will be their hope.

Refrain:

3. Lift up your eyes and see who made the stars, I lead you,
and I know you, I call you each by name.

Refrain:

4. Fear not, I am with you, I am your God.
I will strengthen you, and help you; uphold you with my hand.

Refrain:


Closing:

Leader: Loving God, you are our hope when all else fails, that solid
rock firm and secure, on which we can depend.
You are the source of all we know, the word of life,
love, grace and peace. You are our God and we shall walk the
path you tread, prepared to go wherever you may send.

All: Walk beside us, that in your presence we might become your
hands, reaching out in love, and your voice bringing healing
and peace wherever there is need. Amen.